Clinical Director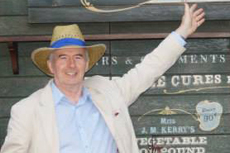 Dr. Ian McCabe
Ian Mc Cabe was born in Clones, Co Monaghan. Attended St Patricks School, Drumcondra and De La Salle College, Churchtown. He left school at 14 to work as a page boy in a hotel in Knightsbridge and later on farms and building sites in the Channel Islands.

Several years later he returned to study "O" and "A" levels at Pulteney College, Soho and Kilburn Polytechnic. He graduated from the London School of Economics, in Economics and International Relations. His Ph.D. thesis from the LSE was published by the Irish Academic Press. He has a Graduate Diploma in Law, a Masters Degree in Law, specialising in the U.N. Convention on the Rights of Children in Palestine. and has passed the Bar exams. He works full time as a Child Psychologist and has not registered to practice at the Bar, but does offer free legal and psychological advice to Charities, NGO's, Schools and Victims of Domestic Abuse.

He trained as a secondary school teacher at TCD, has a Masters Degree in Counselling Psychology from the Jesuit University of San Francisco; a Certificate in Drug & Alcohol Abuse Studies from UC Berkeley extension and a Doctorate in Clinical Psychology from the California Institute of Integral Studies. While studying in San Francisco, he lived for a year at the Harcourt Street Gay Zen Buddhist Centre where Philip Whalen was Abbot.

Ian worked for the HSE Drugs and AIDS Service for five years and was based in Addiction Response Crumlin (ARC). In 2004, under the umbrella of ARC, he established a free counselling service for children of parents in addiction. This service evolved to include the local community and pupils in local schools. Today it is a registered charity: Jung Institute for Free Analysis for Children & Adolescents, based in St Mary's Road, Crumlin, Dublin 12.

Ian is a Counselling & Clinical Psychologist and a Zurich trained Child, Adolescent & Adult Jungian Analyst. He specialises in using EMDR when working with traumatised children of parents in addiction to alcohol and other drugs. He is married with 3 children and three grand children. His book Carl Jung & Alcoholics Anonymous was published by Karnac in 2015.


Ian Mc Cabe, Ph.D., Psy.D. , BPTC ( Dom. Abuse & Fam. Law) LLM (Human Rights of Children in Palestine), Ps.SI., AFBPsS. Chartered Clinical Psychologist: Jungian Child & Adolescent Analyst. Clinical Director, Psychologists in Primary Schools.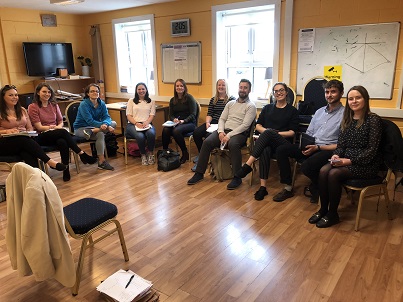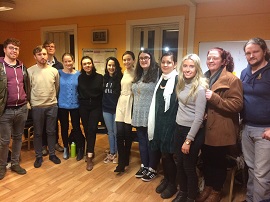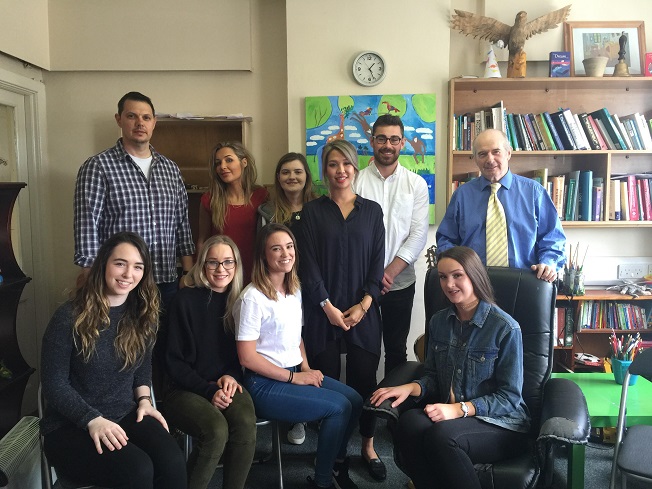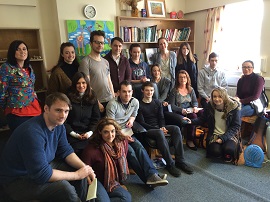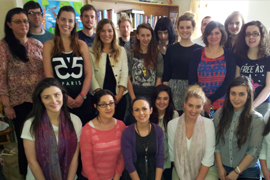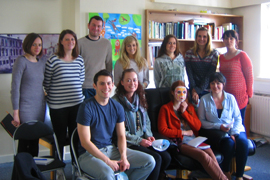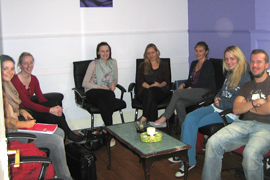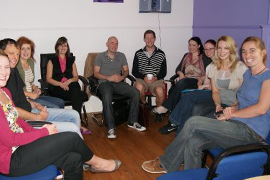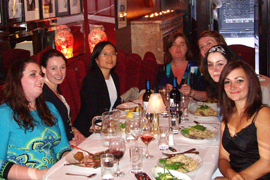 Who We Are
All of the Assistant Psychologists have degrees in Psychology and already have or are working toward their Masters Degrees in Psychology with a view to gaining a university place on a Doctor of Clinical Psychology course.
Each assistant psychologist is assigned to a school in a disadvantaged area where they work 2 days a week for the school year. All the Assistant Psychologists receive weekly group supervision and training. They have Garda clearance and are supervised individually by a Counselling & Clinical Psychologist who is a registered Psychologist with the Psychological Society of Ireland.
Many of the past Assistant Psychologists have now completed their doctoral programs.
Below are some of the graduates of PIPS and JIFACA who are now on Doctoral programs in Ireland, the U.K. and the U.S.
PIPS/JIFACA Assistant Clinical Psychologists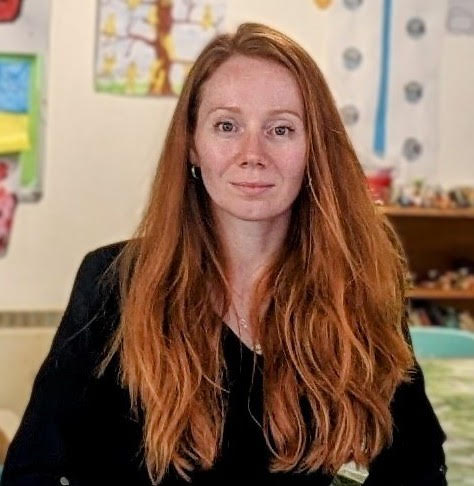 Irina Danilova
UCD Doctorate in Educational Psychology, 2022
"My experience with PIPS was instrumental in obtaining a place on the educational psychology doctorate at UCD. During these two years, I encountered plenty of opportunities for gaining professional insight into the primary school system and was privileged to provide psychological support to children and their families. What was important for me, I felt encouraged to self-direct my learning, received excellent supervision and was supported in every aspect of my work by the extraordinary school staff at the schools where I was placed. This was an enriching experience, filled with learning, meaning, support and care. There is a widespread belief among early career psychologists that one should move on after they stop learning in their role. I can say with confidence that this role has so much learning potential that is enough for one's whole life."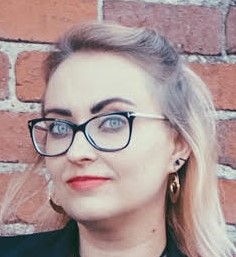 Holly Smith
PhD Kent State University, Ohio, 2020
"The experience with the clients, continued mentorship from the Clinical Director and fellow Assistant Psychologists about group facilitation gave me a full understanding of group process. I began a PhD in Counselor Education and Supervision at Kent State University in Kent, Ohio, in Fall 2020. My goal is to return to Ireland to become a university lecturer in counseling."

Rand Al-Houssan
Qualified Mental Health Practitioner, 2019
"My experience at JIFACA was invaluable and provided a solid foundation for working in child mental healthcare and community settings, through a culturally-sensitive, trauma- informed lens. Training and supervision in various assessments and modalities provided me with well-rounded clinical insight and a wide range of tools to confidently apply my skills as a now-qualified mental health practitioner in Canada."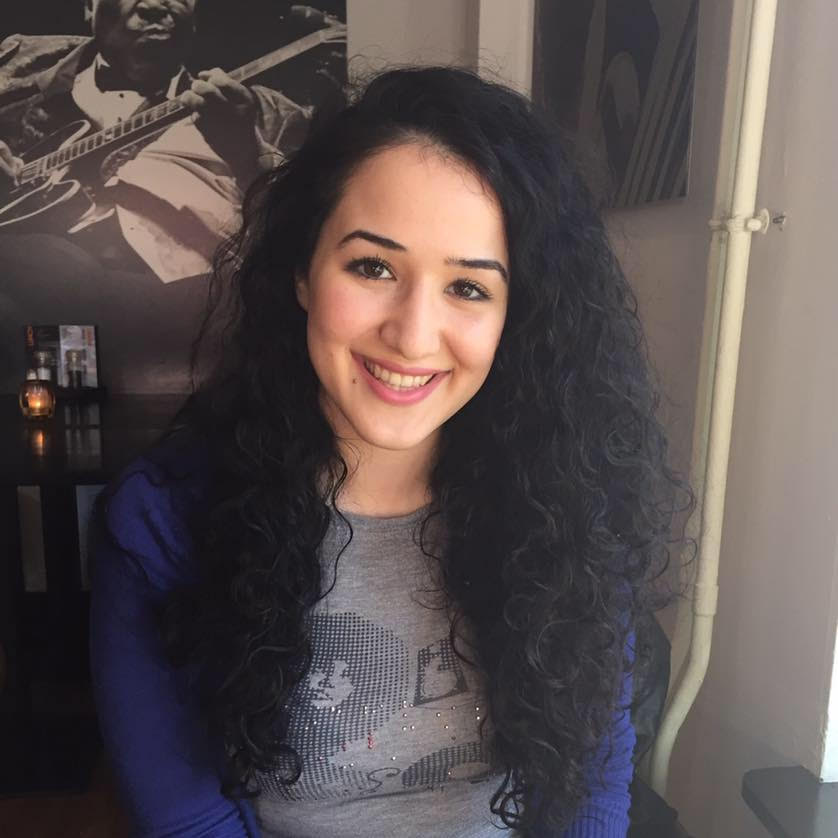 Reham Altaher
University of Birmingham, D.ClinPsy, 2018
"Working at both PIPs and JIFACA has been a life-changing experience. The atmosphere was always friendly and rich in diverse experiences, teaching methods, and opportunities. This is a wonderful place to train for anyone, but especially for those who are independent, optimistic, and adaptable. The practical experience was invaluable and it really helped prepare me for the D. ClinPsy at University of Birmingham."

Garrett O'Connor
UL, D. Clin Program, 2017
"My time at JIFACA was both educational and inspirational. I was constantly in awe at the dedication the staff brought to the goal of making mental health services accessible to all"

Michael MacDonald
TCD, D. Clin 2017
"Working in PIPS provided me an excellent opportunity to develop foundational clinical competencies in the areas of individual support work, engagement in supervision and reflective practice. Working with the students and staff members of Greenhillls College was a highly rewarding experience which allowed me to better understand the education system in Ireland and the provision of psychological services within that context."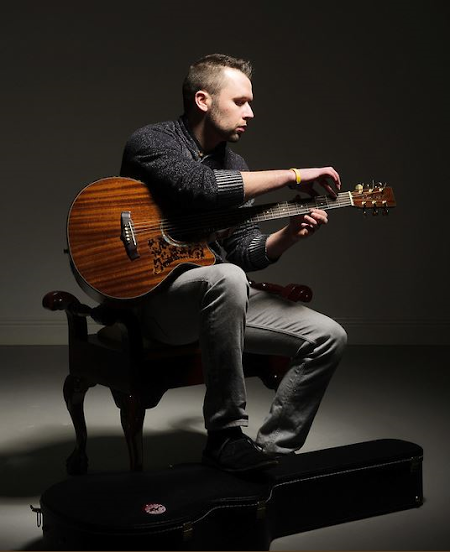 Paul Quinn
UL, D. Clin Program, 2016
"My time with JIFACA provided me with hands-on experience working with clients. I developed skills relating to assessment, formulation, intervention, and evaluation. Supervision from various different backgrounds and perspectives offered insight and support. Additionally, I found the collaborative work environment extremely helpful and I developed lasting friendships with colleagues."

Geraldine McNamara
TCD, D. Clin. Program, 2016
"I found working in PIPS to be a great opportunity to employ evidence based practice. I developed a lot of clinical skills which I feel helped me earn a place on my Clinical Doctorate in TCD. Working with the kids was an amazing experience and being placed in a school helped me understand the educational system and Psychology's place within it. "

Kara McTiernan
Newcastle University, D. Clin. Program, 2016
"I thoroughly enjoyed working with the children at De La Salle Primary School, Ballyfermot. Supervision, clinical work and reflective practice advanced my skills. I developed an experiential base which was drawn upon during the interview for the Doctorate in Clinical Psychology programme. I believe that PIPS is a valuable service in supporting children's mental health."

Ronan Mills
Queens University. D.Clin 2013
"My work with PIPS & ARC was exhilarating, challenging and rewarding. Throughout the year those competencies required of a Clinical Psychologist were elucidated for me and I also had the opportunity to actually begin to develop these, not least with a clinical population. The practical experience I gained was invaluable for D.Clin. interviews."

Anne Caulfield
D.Clin. at University of Edinburgh
"Working with PiPS has been a very positive experience that gave me the opportunity to work with vulnerable groups and develop the competencies of a Clinical Psychologist. It is very rewarding work that genuinely makes a difference to the children's lives. I highly recommend working with PiPS for those who wish to pursue a career in Clinical Psychology."

Damien Rushe
D.Clin. at King's College London
"I really enjoyed my experience working with PIPS. Providing psychological intervention for children, who otherwise may not have received any, was very rewarding. The school were very supportive and grateful for the service being provided. The experience I gained with PIPS, applying psychological theory in practice, was invaluable in furthering my career"

Lauren Quigley
D.Clin. at University of Edinburgh
"The practical experience gained in counselling, psychometric testing and research allowed me to talk confidently at the interviews!"

Stacey Ball
Studying D.Clin at the University of Limerick (2010).
"I found the experience invaluable for my career. The service itself is a great!"

Catherine Vahey
Studying D.Clin at The University of Manchester (2010).
"I really enjoyed the year, it has gone so quickly! Working with PIPS as an Assistant Psychologist gave me an excellent opportunity to apply my knowledge and learn about the work of a Clinical Psychologist in a school setting. I really enjoyed my time with PIPS and felt that I both learned a lot and had something useful to offer."